Sarasin IE Multi Asset
Dynamic (USD)
A multi-asset fund with a dynamic risk-return profile and detailed look-through reporting
About This Fund
The Sarasin IE Multi Asset – Dynamic fund is a diversified, risk-constrained fund that reflects our distinctive approach to building portfolios.
The fund aims to achieve capital growth and income generation with a lower risk profile than pure stock market alternatives by investing on a global basis.
Key Benefits
We have renowned expertise and a long track record of managing multi-asset portfolios.
Through this fund, you have the potential to achieve long-term capital growth and income with a lower risk profile than pure equities.
How we invest for this fund
We focus our research efforts on identifying long-term trends missed or underappreciated by the wider market, with the flexibility to seize shorter term opportunities when they arise.
Valuation is at the core of our process. This ensures a long-term perspective on expected returns across assets.
We are dynamic /flexible in our tactical asset allocation which allows us to allocate to the asset classes with the best risk/return profile considering both valuations and macroeconomic outlook.
How to
Invest
You can find this fund on a range of different platforms. Find out more about how you can access it in your portfolio.
Investment team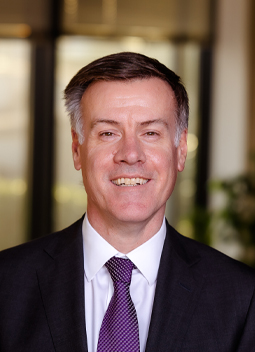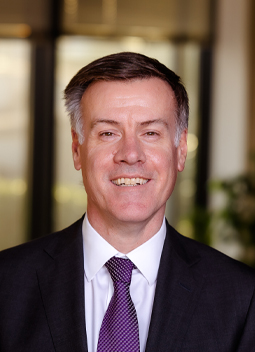 Latest Views
Promotion of Environmental or Social characteristics
This fund promotes environmental and/or social characteristics and is therefore classified as an "Article 8" product under the Sustainable Finance Disclosure Regulation.
A description of the environmental or social characteristics
The consideration of environmental and social characteristics is an integral part of the investment management process and decisions to purchase or sell investments will be influenced by consideration of sustainability risks.
The Investment Manager believes that social and environmental impacts can represent material risks to investment values and a narrow focus on financial factors is unsustainable. To be sustainable, entities in which the fund invests should transition their operations not to cause significant environmental damage. Equally, investee entities should consider the social harms that can be caused by their operations and transition to a sustainable business model. The Investment Manager will actively engage with entities on areas of concern where it believes it can catalyse remedial action. In the case of equities, votes are exercised taking sustainability impacts into account. The Investment Manager may join collective actions on sustainability issues or pledge certain actions to promote sustainable outcomes on behalf of the Fund.
Information on the methodologies used to assess, measure and monitor the environmental or social characteristics
The Investment Manager has developed and operates detailed methodologies to assess, measure and monitor the environmental and social factors for investments within each asset class. For each asset class there is a common set of considerations.
For each investment, environmental assessments may include: climate change; use of materials, waste and failure to recycle (Circular Economy); land and biodiversity damage; water and ocean pollution and mismanagement; air pollution and particulates.
For each investment, social assessments may include: supply chain including working conditions, forced labour and discrimination; employee contracts and treatment; customer harms (including, for example, harms such as cancer from tobacco smoking or addiction to gambling); bribery and corruption; unfair social contribution and broader societal impacts such as tax behaviour.
For each of the environmental and social factors the Investment Manager may use various different sustainability indicators and screening criteria. Quantitative data is not always available but, where possible, the Investment Manager prefers to use information issued by the investee company or entity, alongside data from third party providers. In many cases, a qualitative assessment is required and the Investment Manager applies its own judgements, rather than relying on external 'sustainability scores'. Given the wide range of inputs, it is not possible to list all of the sources for each characteristic here but details can be supplied on request to the Manager.