Author: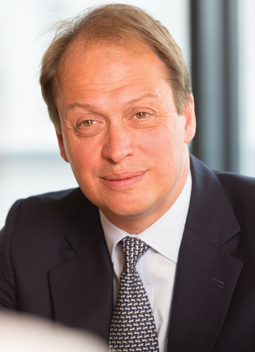 Senior Partner and Chief Market Strategist
Guy Monson
Senior Partner and Chief Market Strategist
Guy Monson, previously CIO and now Chief Market Strategist and Senior Partner of Sarasin & Partners LLP, has over 35 years of investment experience having joined the company in 1984. In 1988, he became manager of Sarasin's flagship GlobalSar (now Multi Asset) family of balanced investment funds, winning awards for investment performance and risk profile. He has pioneered the use of thematic investment in the management of global equity portfolios and today leads the firm's global investment and markets strategy for a wide range of charitable, endowment and private clients.
Guy writes regularly in the international financial press and appears on Bloomberg and other financial channels. He is also a Trustee of the Invictus Games Foundation, a member of the London School of Economics IDEAS Advisory Board and a Foundation Fellow of Lady Margaret Hall, Oxford University.
Date published:
11 September 2020
6 mins
Mixed messages over virus numbers, a re-tightening of restrictions across europe and the continuing US elections contributed to last week's tech stock correction, but will it continue?