Climate Active
Third Anniversary
Tuesday 13 April, 9:00 - 10:10
Climate change poses risks to our way of life. It is also driving government policy that is set to transform how we produce and consume energy.
That's why we introduced our Sarasin Climate Active strategy, designed for charity investors who are seeking attractive and sustainable investment returns by investing in a way that is aligned with the Paris Climate Accord, keeping temperature increases well below 2°C and ideally 1.5°C while also pushing companies to align with the Paris goals.
13 April marked the 3rd anniversary of the strategy, so we invited investors to listen to some of the Climate Active Advisory Board discuss the past, present and future of climate change, and how we invest in opportunities against climate change.
Find out more about our Sarasin Climate Active strategy
EVENT
HIGHLIGHTS
For the best experience, we suggest you watch the presentations in their original order. For each presentation, click on the video link to launch the presentation recording. You can download the slides from Natasha Landell-Mills here. 
Speaker and topic
Watch the presentations
Why Climate Active?
Introduction video
Watch
Welcome from Bere Mill
Richard Maitland
Watch
Introduction: the two vital ingredients
Christopher Stephens
Watch
Climate change since the Paris agreement: Past, present, future
Professor Cameron Hepburn
Watch
Anatomy of a successful engagement
Natasha Landell-Mills
Watch

A corporate's perspective
Heidi Hellmann
Watch
Climate change: a threat, but also an opportunity
Ben McEwen, Alexander True
Watch
Live Q&A
Watch
Climate change since the Paris agreement: past, present, future
Professor Cameron Hepburn - Member of the Climate Active Advisory Panel
Professor Cameron Hepburn reflects on global progress over the last 3 years, ambitions and implemented policies around Net Zero commitments and considers the dynamics at play and pathways to achieve a Net Zero transition.
Anatomy of a successful engagement
Natasha Landell-Mills – Head of Stewardship
Natasha Landell-Mills will provide a window into how determined engagements play out in practice, and identify key features that are important to success. While every case will differ, there are numerous challenges both in negotiating with Boards but also keeping investors aligned. Natasha will bring this to life with two examples where we believe our interventions have been catalytic in driving change.
A corporate's perspective
Heidi Hellmann - Member of the Climate Active Advisory Panel
Heidi Hellmann considers how corporates are addressing the climate challenge, some of the barriers they face in their desire to transition to Net Zero and the role that investors and policy makers can play in partnership with companies to catalyse positive change.
Climate change: a threat, but also an opportunity
Ben McEwen – Climate Change Investment Analyst
Alexander True – Business Partner, Charity Team
Can investments be deployed to achieve positive impact as well as an attractive financial return? We explore whether our response to the Paris Agreement has had any impact and look at some tangible proof points where we have engaged with companies on climate issues.
LIVE Q&A
Sarasin Speakers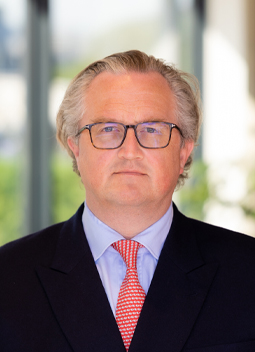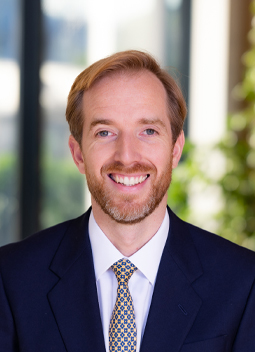 Chris Stephens
Chris is Chairman of OCS Group and a Trustee of Power to Change. Previously he was Chairman of the Judicial Appointments Commission (JAC), a Member of the Senior Salaries Review Board (since 2009) and a Civil Service Commissioner (2004-2009). As well as a non-executive director of WSP, a global engineering consultancy, and Holidaybreak plc, a travel and education business. He was Chairman of Traidcraft (until March 2011) and Chairman of the DHL (UK) Foundation (until May 2011), a charity committed to community development and education projects both in the UK and worldwide.
Heidi Hellmann
Heidi is the Group Head of Strategy & Environment for Centrica, where she has been a member of the board for Centrica Innovations, the group's corporate venture arm, and SNRG, a PropTech company backed by Centrica. She was previously Head of Strategy at BG Group and held various strategy roles at Royal Dutch Shell. Heidi has over 25 years' experience working in the oil and gas and power sectors, having started her career at Exxon in 1991. She has an MBA in Finance and Multinational Management from The Wharton School, University of Pennsylvania and a BS in Petroleum Engineering from Stanford University.
Professor Cameron Hepburn
Cameron Hepburn is Director of the Smith School of Enterprise and the Environment. He is also Professor of Environmental Economics at the Smith School and at the Institute for New Economic Thinking at the Oxford Martin School. He is a Professorial Research Fellow of The Grantham Research Institute at the London School of Economics and a Fellow at New College, Oxford. He is an expert in environmental, resource and energy economics and is involved in policy formation, including as a member of the DECC Secretary of State's Economics Advisory Group. Cameron has advised governments (such as China, India, UK and Australia) and international institutions (e.g. OECD, UN organisations) on energy, resources and environmental policy.
CLIMATE ACTIVE
ENDOWMENTS FUND
The Climate Active Endowments fund aims to bring about, and benefit from, action by businesses to strengthen their resilience to climate change in line with the Paris Climate Accord.
Find out more about the fund