TRUSTEE TRAINING
Edinburgh
WEDNESDAY 2 NOVEMBER | 10:30
WEDNESDAY 2 NOVEMBER | 10:30 | Edinburgh
What every charity trustee needs to know about their investment responsibilities in layman's terms: arming yourself with questions to tackle your advisers.
In recent years we have trained over 5,000 trustees and finance directors. We use the Sarasin & Partners Compendium of Investment as the 'text book' for our training.
For information about future events, please email [email protected]
AGENDA
10:30 - 11:00: Registration & coffee
11:00 - 15:00: Understanding your investments (more about the session below), including light lunch
UNDERSTANDING YOUR INVESTMENTS
Even though the day-to-day management of a charity's investments is usually delegated, trustees retain the ultimate responsibility and liability. When matching an investment objective and benchmark to a charity's wider goals, an understanding of the investment landscape is important.
Oliver Bates and Helena Wakefield will cover the following topics:
A review of the characteristics and returns of the different asset classes in which charities invest
A history of endowment returns and sustainable spending levels
Future returns: realistic assumptions
What to consider when creating a strategic investment policy
Implementing your investment policy: appointing (and managing!) a manager
This is designed as an interactive session: questions are welcome as we work through the subject matter. There will be a 10-minute leg stretch at an appropriate moment.
VENUE DETAILS
HOW TO GET THERE
The training will take place at The Balmoral Hotel, Edinburgh.
The Balmoral Hotel
1 Princes Street
Edinburgh
EH2 2EQ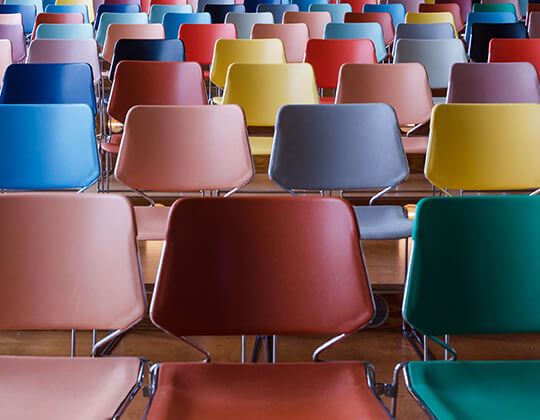 DISCOVER OUR
CHARITY EVENTS
We host a wide variety of training and events for charity trustees, both in-person and online.
From our flagship Spring Seminars to our foundation and advanced-level trustee training, we host a number of opportunities for us to get to know our network and share the expertise of our investment experts.
Get in touch if you would like to know more.
Find out more about our events for charities