SRI Services & Partners
Good Money Week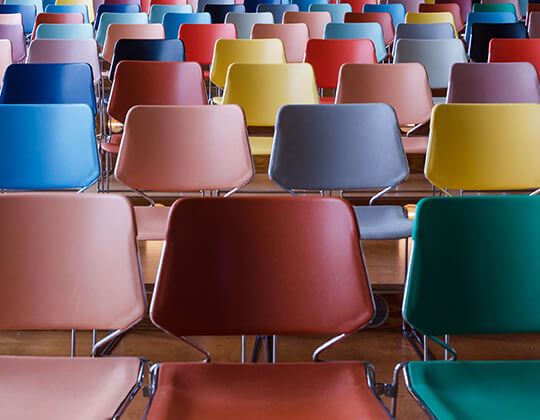 Wednesday 21 October | 10:00 to 17:45
About this
event
Alex Bibani, fund manager at Sarasin & Partners, spoke at the annual 'SRI Services and Partners' showcase event.
Alex joined the first panel discussion 'Covid, ESG and Building Back Better: natural allies or competing forces for investors?'.
This event is for financial services intermediaries interested in sustainable, responsible and ethical investments. Ideal for those who recognise that investment funds can - and should - invest in ways that are financially, socially and environmentally sustainable.
Agenda
| | |
| --- | --- |
| 10:00 to 10:10 | Introduction  |
| 10:10 to 10:30 | Welcome & SRI Services update |
|   | Julia Dreblow |
| 10:35 to 10:55 | The Road to COP26 & Good Money Week Update |
|   | Charlene Cranny, UKSIF |
| 11:00 to 11:30 | Richard Monks, Director of Strategy, FCA |
| 11:30 to 11:45 | Break |
| 11:45 to 12:25 | Covid, ESG and Building Back Better: natural allies or competing forces for investors? |
|   | Fund manager panel 1 with Sarasin & Partners, Triodos, Unicorn, BMO |
| 12:30 to 13:10 | Achieving 'net zero' requires eye-water levels of investment both in green finance and assets that are capable of transitioning. How can advisers explain this to their clients? |
|   | Fund manager panel 2 with Foresight, Janus Henderson, WHEB, Rathbones |
| 13:10 to 14:15 | Lunch Break |
|   | Including a private viewing of the new WWF film 'Our Planet: Too Big To Fail' |
| 14:20 to 14:50 | Diversity and Equality: what can (and can't) investors do to help? |
|   | Fund Manager Panel 3 with EdenTree, Aegon (Kames), ASI |
| 14:55 to 15:35 | Delivering positive impacts and outcomes not hot air. (Understanding the greenwash challenge). |
|   | Fund Manager Panel 4 with Liontrust, M&G, BNY Mellon, Pictet |
| 15:35 to 15:50 | Break |
| 15:55 to 16:50 | Launch City with Make My Money Matter (Tony Burdon), PIMFA ESG Academy launch (Philip Allen) and Dialshifter (Julia Dreblow) |
| 16:50 to 16:55 | Closing remarks & introduction to informal 'breakout chat rooms' |
| 17:00 to 17:55 | Breakout chat rooms |
more events